Freemindtronic 4YFN 2021 – We will be present in Barcelona from June 28 to July 1st on Stand Andorra Business 2F3.6 in Hall 2.
Come discover and try our new contactless technologies, including environmentally friendly hardware wallets that run for life, without battery.
The technologies presented by the Freemindtronic Team won 4 prestigious international awards in 2021. The gold medal for the best invention 2021 in computer science, software, electronics, electricity and communication methods and 3 Global Infosec Awards, for the most innovative hardware password manager, the best secure cold wallet and the best secrets management.
Come to our booth to preview EviCypher, a full encryption solution and EviKey USB Stick contactless unlocking that embed Freemindtronic's patented NFC technologies.
If you want to know more about the prizes won by Freemindtronic in 2021, click
here
.
You would like to meet us in the space dedicated to 4YFN business meetings, click
here
.
You can also contact us using the form below for Freemindtronic 4YFN 2021 👇.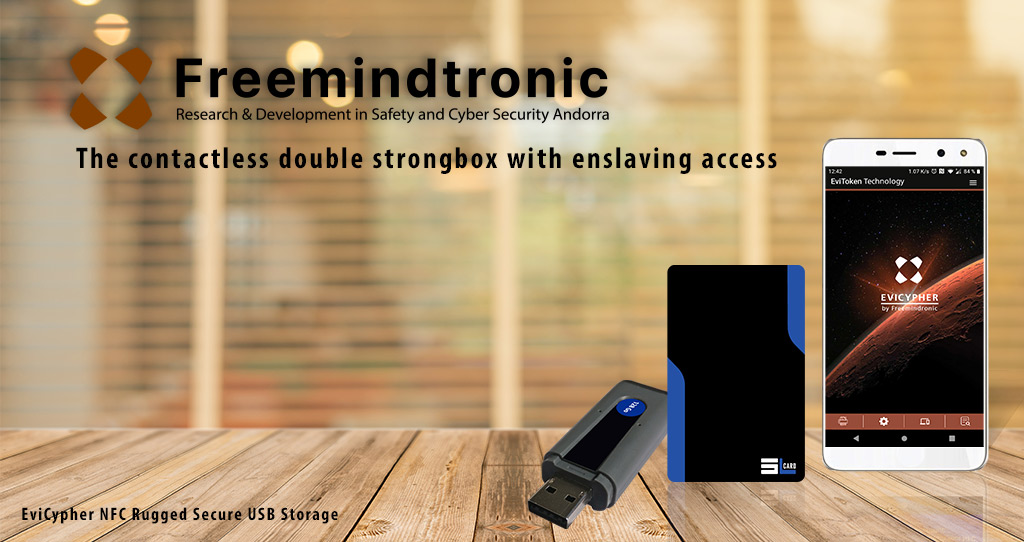 2022 Contactless Dual Strongbox Eurosatory 2022 Events News Press release
[...]